While the majority of New Zealanders began their journey into social networking during 2007 the real uptake caught on virally throughout 2008 with Facebook becoming the favoured destination.

Hitwise, says

the number of people visiting social networking sites grew 60.8 percent in July 2008 when 43.8 percent of Internet users paid a visit to Facebook.

Myspace was lagging at 7 percent of visits well behind second placed Bebo at 37 percent. While Bebo had strong numbers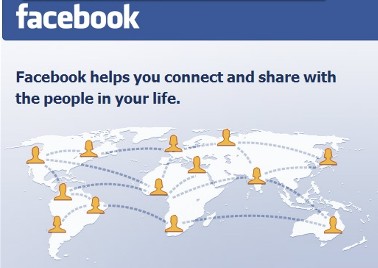 Hitwise claimed it was largely a youth phenomenon. Other social networks visited by New Zealander were Orkut with 2.86 percent and Windows Live Spaces with 2.44 percent.

The Internet measurement company said Facebook had attracted explosive growth among New Zealand Internet users, increasing 536 percent between May 2007 and May 2008 and becoming the sixth most visited website at the end of that period.

Hitwise says social networking rates highly with New Zealanders who spend an average of 24 minutes and 45 seconds in this activity compared to an average session of 10 minutes and 53 seconds for other categories.




Online profiles escalate

According to Nielson Online nearly half of all Kiwis and Australians had created an online profile by the end of 2007 and the majority were spending one to four hours a week networking.

More than six in 10 New Zealanders (62 percent) had browsed other people's online profiles in the year prior to February 2008 and 49 percent had actively updated their own online profile.

Neilson Online expected numbers to double during 2008 and early 2009. While males were the early adopters during 2006 and 2007, females were heading the current surge of interest. In New Zealand the main driver appeared to be reconnecting with people from the past including former colleagues and schoolmates.

Melanie Ingrey, Nielsen Online's Asia Pacific market research director said a revolution was clearly occurring in the way consumers were interacting and communicating. This was evident in the numbers creating and nurturing personal and professional relationships online and expressing and publishing their opinions and thoughts, creating and distributing content and entertaining themselves.



US-based social networking statistics from Nielson Online as at September 2008 showed MySpace dominating with 59.4 million users but growth of only one percent over the previous year. Facebook with 39 million users had grown 116 percent. Other social networking sites including Twitter.com, Tagged.com, LinkedIn, Lastfm and Bebo continued to show huge growth.

Facebook fans win

When weighed up against the bigger global picture however Facebook was clearly the winner. According to August revelations from Tech-crunch and ComScore, Facebook more than doubled its popularity with 132 million unique visitors in the year to June, jumping from 52 million in 2007, overtaking previous leader MySpace in April.

ComScore said while there was 9 percent growth in North America, the bulk of growth – 25 percent – came from the Middle East, Africa, Latin America and Asia Pacific which were showing phenomenal growth. Asia Pacific users of Facebook skyrocketed 458 percent in the past year.

While millions are still discovering the wonders of social networking, many early adopters, overcommitted in their efforts to service multiple sites are apparently reeling from virtual friend fatigue.

Many are frustrated with the constant churn in search of the next best thing, the invasion of advertising, or just disappointed in their bid to find quality interaction and intelligent life on-line. As they shift from site to site looking for something more satisfying or relevant or consolidate on a single social network, they're leaving many thousands of ghost profiles in their wake.