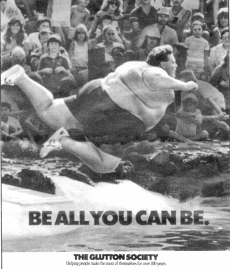 Supply and demand gives no quarter.
Instant everything, just add water.
Consume all we make with no future plans
Live for today, hope tomorrow understands.

Chasing solutions of want not need
make more, break more, gluttony and greed,
Conned by pedigree, brand and breed.
Living on credit, watch me bleed.

Planned redundancy in every purchase,
Perpetual cashflow into corporate purses.
Perfect products would defeat the purpose.
Don't dig too deep just watch the surface.

Forgettable movies and destinations,
shallow, heartless conversations.
Can't stand still, you haven't the patience.

No returns on the vibes you send,
just one night stands and dead ends.
No-one lives up to your image of a perfect friend.

Disposable relationships, putting on the style.
Raise an eyebrow but never smile.
Part-time people only here for a while.

So you think you've been given a bad deal?
But when you look in the mirror what do you feel?
Tell me: Why does it still hurt if nothing is real?


THIS POEM TO BE TURNED
INTO A PAPER DART
& PLUNGED INTO MY HEART

- Keith Newman (1992)