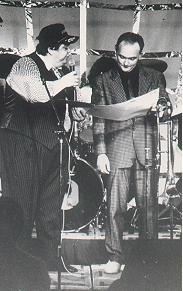 Featuring


Across the ditch and the USA

Kiwi's in the UK plus Jazz & Country

Movie Crossover, Classical, Country and Conclusions

Kiwi Music Gallery

The Kiwi underground scene

The l
egend of Jesse Harper (aka Doug Jerebine)

Billy T.K & Powerhouse album
(Lost 1972 tapes released by EMI)


Human Instinct
(The cult Kiwi band (past, present and the new album)


Evan Silva Kiwi Motown man


No reason for Inferiority complex (quote from Playdate 1966)

Introduction



For the first time in decades the term "New Zealand music" actually means something greater than the sense of cultural cringe that has crushed our sense of identity in the past few decades. We're buying local music and local music is once again making an impact around the world.

For many young people this might seem like a new thing but it is built on a strong legacy which began as early as the 1950s when Kiwi talent, originality and sheer determination saw many of our musicians, songwriters, film makers, writers, and artists achieving success off-shore.

Hopefully these positive signs that signal Kiwis are once again prepared to take on the world despite the obstacles signal a renewed faith in ourselves, in the Kiwi 'can do' attitude that will ward off the vestiges of cultural colonisation and give us the sense of national identity that for so long has been lacking.

Back in the 1950s and early 60s our musicians were everywhere in Australia - the cream of our showbands, rock 'n rollers, crooners and soul and pop outfits were footing it with the best. Even today Australia continues to borrow our best and call them their own. and when you look across to Britain and the US Kiwi singers and bands are appearing in the charts, the clubs and on stage affirming the old adage that if anyone can the Kiwi can.




Next page: Across the ditch and the USA
Kiwis in Australia and the United States
No reason for Inferiority complex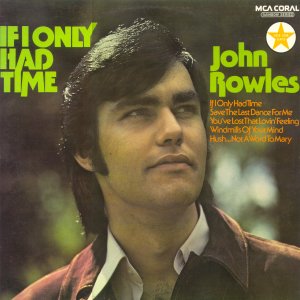 "They're everywhere; on records, TV, radio, cabaret and clubs. New Zealanders have really made a mark on the Australian entertainment scene. I think there would be at least one Kiwi in every pop band, hotel band and jazz band in NSW…Maori groups are everywhere and work out of Les Masliah's Tiki Village at the Cross where the Quintikis and the Ti-Kiwis do floor shows as is another knock out performer Freddy Tira. Dinah Lee's at the Oceanic and Brighton Hotels…Toni Williams is laying them in the aisles everywhere he works. Max Merritt & the Meteors are resident band at the Hawaiian Eye…(and is sometimes replaced by Peter Nelson & the Castaways). The Pleazers are resident at the Bowl and two familiar faces Johnny Dick and Ted Toi beam at you from behind Billy Thorpe. You can't turn the TV set on and not see Sandy Edmonds or Bill & Boyd…And Graham Dent has a new singing discovery under his wing Ja-Ar (Johnny Rowles from Kawerau) and Dave Russell ex-guitarist from the Invaders now fronts Ray Brown's new group….The Chicks passed through on a whirlwind trip…the Maori Volcanics are killing them in Tokyo and the Maori Hi-Fives and Hi-Quinns are knocking them out in Los Vegas," Johnny Mann reporting from Sydney, Playdate October 1966

"New Zealanders, both individually and as a nation, have tendency to under-rate both themselves and their achievements. We feel, possibly due to our global isolation that our products, ideas, art forms and personalities are inferior to those of the Australians, Americans and English (Tim Foreman of Air force Recording Studios in McGlashan submission for NZ music quota 1990).

Next page: Across the ditch and the USA (Kiwis in Australia and the United States)


Sources and resources

A need to know basis
From the editor: I need to know about Kiwi international rock, jazz, country success, particularly in the 60s and 70s so we get the record straight. The future will takes care of itself and where possible we'll include that but this is my effort to archived the pioneers. Help me by submitting information, making corrections or supplying images. Email: wordman@wordworx.co.nz


Kiwi Music Gallery (two pages of photographs from Keith Newman's collection)
Resources and research
Bruce Sergent's thorough site of Kiwi rock: http://www.sergent.com.au/
(Ray Columbus, Peter Posa and Max Merritt photos from Bruce's site)
The Kiwi Edge: http://www.nzedge.com/


Kimball Duncan's pages on the Australasian rock scene

http://www.milesago.com


Oldies website: http://www.oldies.com
Andrew Schmidt: http://www.ugly-things.com
Stranded in Paradise (John Dix)
Hostage to The Beat (Roger Watkins) 1995
When Rock Got Rolling (Roger Watkins) 1989
Endless research and interviews by Keith Newman.
Photographs: Ricky May, Frank Gibson Jnr, Mike Nock, Shona Laing and Billy TK by Keith Newman

Individuals who've helped with key information so far:
Maurice Greer, Suzanne Lynch, Dalvanius Prime, Phil Yule, Ray Columbus, Bill Hester, Lynne Thompson of Wild Rose Music, Alison Poulsen, Andrew Schmidt, Rikki Morris, Vicki Perjanik, Bruce Sergent, Kimball Duncan,Gray Bartlett, Vaughan Rapata, ....
A need to know basis This article will remain a living document, open for updates, adjustments and changes until I find a good reason to publish it in hard copy, along with other Kiwi rock history I am gathering. One or two sentence explanations containing quips, details and dates about offshore record sales or achievement by New Zealand musicians, bands, producers are being solicited. Can you help? Email responses, updates, corrections to Keith Newman: wordman@wordworx.co.nz


Back to Wordworx Webzine

Web: http://www.wordworx.co.nz