"Blu-ray, does however deliver huge capacity (up to 50Gb) and crispness and clarity to drool over when combined with an HDTV set and of course HD content."

As the analogue world begins to fade, digital consumers are being urged along an upgrade path of brighter, clearer sound and vision that requires more pixels, more megabytes and more investment.

The much hyped world of convergence where telecommunications, broadcasting, computing and home electronics share the same zeros and ones is happening before our eyes as technology continues to shape shift.

The bulk of mid-range laptop and desktop computers are geared for multimedia with high definition (HD) widescreens and big screen HDTV manufacturers are enticing us with lower prices. Analogue television will be shut down in 2012, or when the threshold of digital viewers reaches 50 percent, and now that Blu-ray has won the DVD format wars the challenge is to take HD into the mainstream.

Th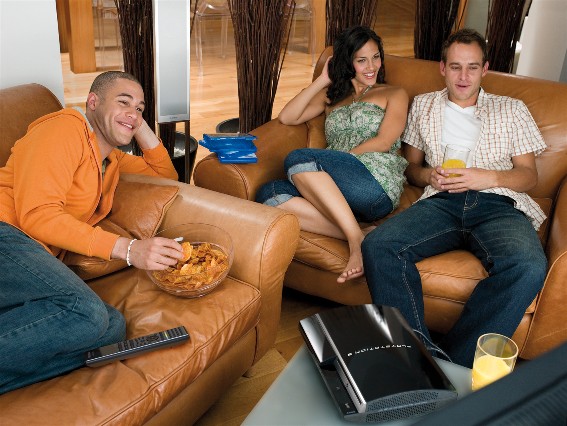 e HD-DVD vs Blu-ray battle was mostly about determining the best way forward for the movie and broadcast industry to deliver next generation high quality content. However Blu-ray movies sales are selling below expectation, comprising only two percent of titles in Australia and around 5 percent in the US and the UK.

Uptake of Blu-ray players ($500- $1500) has so far been slow. No local figures are available but only one fifth of Australian homes with HDTV sets have committed. The most affordable Blu-ray player is the popular PlayStation 3 gaming console which continues to lead the way for HD in most markets with its inbuilt HD drive.

A

number of high-end PCs now come standard with Blu-ray optical readers and separate PC-based recorders are available for

$1000-$2000. Blu-ray home recorders from Sony, Panasonic and Sharp have been launched in Japan (est $1600-$4000) with built in hard drives (250Gb-1 Terabyte) but broader release seems to have been stalled through movie industry concerns about piracy and archiving of copyright material.

The market for standard DVD recorders continues to escalate with thousands still being sold each month. You can get a standard DVD player for under $100 and a 250Gb capacity recorder for considerably less than a Blu-ray player.

Blu-ray, does however deliver huge capacity (up to 50Gb) and crispness and clarity to drool over when combined with an HDTV set and of course HD content.

Digital TV evolution



Meanwhile analogue TV viewers are becoming frustrated with literally seeing less of the content as mainstream channels change ratio from to 4:3 to 16:9 widescreen format, the precursor to digital and HDTV.



Freeview,

the umbrella for free-to-air channels to move to digital, has

achieved over 170,000 viewers

since its launch in May 2007, of those 30,000 are on FreeviewHD which went live in April. You need either a stand-alone set top box or to purchase an HDTV set with inbuilt receiver. While these deliver content and an eight-day Freeview electronic programme guide (EPG) none have recording capability.

Freeview

marketing manager Sam Irvine says New Zealand's lateness to the HD game is an advantage as the compression of world leading Mpeg 4 technology enables delivery of more standard and high definition channels and better quality sound. Much of the world is still on Mpeg 2.

The lack of hard disk personal video recorder (PVR) will be addressed from December with 250Gb and 450Gb hard disk options becoming available with a minimum of two tuners. These boxes will displace existing HD boxes although there are plans for a PVR for the satellite service as well.

Dominant digital player Sky TV's HD service launched in July, saw installers rushed off their feet and a huge waiting list for existing subscribers to convert. By September 15,000

MySky HDi PVRs

units had been installed with a target of

80,000 in service by July 2009.

The standard MySky box has up to 160Gb storage capability while the new MySky HDi box has 320Gb ($600 or $15 per month rental) enabling three channels to be recorded concurrently while watching a fourth. Both allow you to pause, rewind and fast forward after recording has begun.

MySky HDi has a port for Internet-based services possibly including video on demand. Sky is working on the business case, is in discussion with a couple of ISPs, and considering a deal with a lines company wanting to bundle electricity, Internet, phone services and pay TV on a single bill.

In essence this would be IPTV, a 'walled garden' situation where specific high quality services are offered for a fee. Telecom was planning such a service but quietly bowed out earlier this year. Other contenders are in the wings but face content and billing issues and uncertainty over quality end-to-end broadband.

Meanwhile the stand-off over whether Freeview will be available on Sky, or Sky's Prime free-to-air channel will ever play on Freeview, continues amid government concerns over market domination and a review of broadcasting legislation.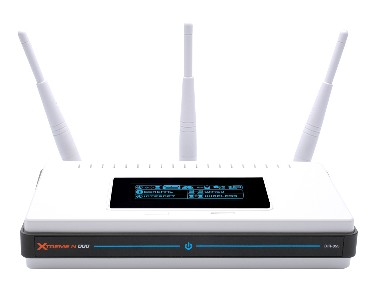 Centering your Media

'Media centre' hardware and software once touted as a major growth area has been overshadowed by digital TV and the complexity of setting up a home network. However IDC Research is confident that's where the market is heading.

The media centre - a

PC, laptop, PlayStation 3, Xbox

or dedicated device - is a close cousin to set-top boxes or PVRs; hooked up

to your big screen TV via a wireless or cable link

they become a hub for all your digital content

.

Microsoft Media Centre, part of Windows Vista or XP Professional, can

organize and serve up content on your hard disk or stream DVDs, Internet content including video and digital radio, as well as accessing all your photographs, music and favourite web sites.

The software is typically geared to work with broadcasters' EPGs but locally Sky and Freeview have locked down access to their own subscribers.

Hewlett-Packard product manager David Procter admits the proliferation of devices now vying for a space alongside the TV, and an aversion to having a full blown PC by the TV, have held back the media centre concept.

Faster home networks

While slimmed down Pavilion machines can plug directly into the HDMI (high definition multimedia interface) slot on the HDTV there's still a tendency for people to want the computer in a separate room. HP's Touchsmart Pavilion with inbuilt TV tuner is a compromise with a big enough screen to stand alone as a media station.

"People are choosing to have different devices for different reasons and as 10Mbit/sec wireless networks becomes more common in the home, people are taking multimedia notebooks with them and streaming content on demand as they move about," says Procter.

Uptake of 'still to be standardised' 802.11n wireless networking (up to 300Mbit/sec) is set to revolutionise that space. Maurice Famularo, D-Link's Australia and New Zealand marketing director says the home networking in New Zealand is still maturing, claiming products like D-Link's 4-port DIR-855 Xtreme N Duo Media Router are good reason to take things to the next level.

The router can run multiple devices and deliver 'lag-free' performance from HD media players, games consoles and computers. Combined with D-Link's DSM-330 DivX Connected HD Media Player, you can stream HD images and movies direct to your home theatre system and big screen TV.

"The dual band design, combined with a high-speed gigabit switch, Internet firewall and a quality of service engine is capable of handling the most bandwidth-intensive applications such as high-definition media streaming, online gaming and more."

Regaining focus


There's an art in creating the whole home entertainment experience, not only in positioning equipment to avoid a clutter of wires and boxes but making sure everything works together.

It pays to map out what you want and where; from the position of the TV and sound system and components or services might be added later to pipe sound, signal or bandwidth around the house.

Being compatible with the future is paramount. Do you have enough disk space and memory for your computer to record and serve up on-demand digital content or do you need additional network storage?

Is the games console your media centre? Do you need one? How many set top boxes will you have? Do you need Sky or just Freeview? Do your TV and DVD recorder and surround sound system have the appropriate video and audio inputs and connections for computer and wireless access?

TV channels are increasingly offering viewers Internet access to recently screened or archived programmes but nowhere near the level of Australia, the UK and the US where legal TV and movie download services are commonplace.

Once we have wider access to stable broadband - 5Mbit/sec at least - the Internet will become simply another channel for on-demand entertainment.

What's still missing is a superbox PVR that allows you to subscribe to and record all the broadcast and downloadable services you could ever want on-demand. That would certainly shift the focus from trying to manage half a dozen boxes and fighting over which controller does what, to focus on the key issue, quality content.