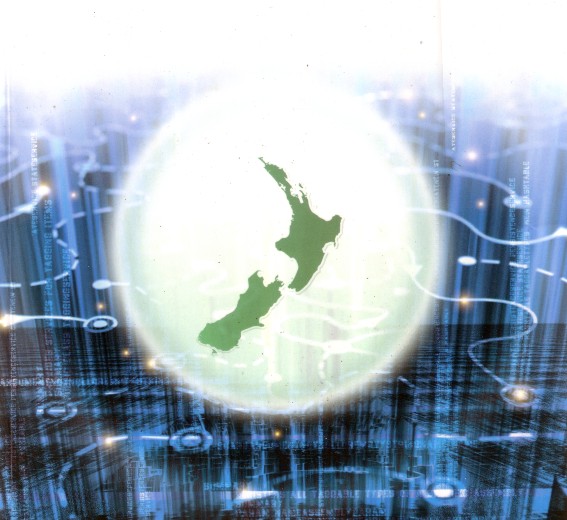 The Internet is becoming increasingly important to New Zealanders with many of the 1.5 million users unable to imagine what life would be like if they were unable to go online.

The World Internet Project New Zealand survey, conducted at the end of 2007 and released earlier this year,

found more people trusted the Internet as an information source than their own family and friends.

While 60 percent of the 1430 respondents said they would have a problem if their Internet access was taken away, two percent said it would improve their life. Internet use was closely linked to household income; most earning more than $100,000 had access while only 53 percent earning less than 25,000 did.

The study estimated 66 percent of Kiwis had broadband while 31 percent were still on dial-up. Of those surveyed 29 percent said they used wireless or mobile devices to access the Internet. The majority connected through Telecom (54%), TelstraClear (11%), Slingshot (9%) and ihug (6%) and 16 percent had signed with smaller companies.

The most frequent and heaviest users were financially comfortable, aged between 16 and 40-years old, enjoyed social networking, gaming and blogging and were most likely of Asian descent. Asians (94%) and 'other' ethnicities (84%) used the Internet more than New Zealanders of European descent (77%), Pasifika (72%) or Maori (62%).

TV viewing down

Asians (34%) were the most intense home users, compared to those of European descent (11%) spending 20 or more hours a week online. About 90 percent of people up to the age of 40-years of age were regular Internet users but there was a sharp decline beyond that age.

The parent study based at the University of Southern California, suggested that access to the Internet increased contact with family and friends although many reported 'face to face' contact had decreased.

While entertainment was still in its early days as a significant Internet activity, in every country Internet users were watching less television. It was also believed Internet access to news had contributed to a worldwide decline in newspaper readership. By far the most frequent online activity was 'fact checking' either for work, personal interest of 'to settle a bet'.

One of the greatest advantages of broadband was not always speed of access but the 'always on' factor, which meant people could use the telephone and remain online.

In the workplace broadband often meant people were now able to achieve in 30 hours what once took 40 and there was a strong indication that those using Internet at work for personal reasons more than made up for this by doing work related tasks at home.

Kiwis keen to connect

And the Cisco Connected survey, conducted around the same time, revealed Kiwis were right up with the play in terms of broadband usage, spending an average of 22 hours a week online, compared to only 14 hours watching TV.

In a typical week New Zealanders spent an average of 48 hours engaging in media-related activities and wanted to connect with people and use technology to enable entertainment. Kiwis spent slightly more time online and showed more interest in being connected than their Australian counterparts.

The study found that Kiwis (47%) were more likely to download content than Australians (36%). Short video clips or music videos were the most watched or downloaded (38%), followed by news programming (25%).

On average consumers in both countries owned seven devices, almost everyone had a mobile phone (96%), desktop PC (88%) and a digital camera (86%). New Zealanders were slightly more likely than Australians to own a mobile phone, digital camera or MP3 player, but Australians were more likely to own a PC.