Slimmer, lighter, trendier form factors, and no frills 'netbooks' with sharper screen technology, are injecting vibrancy into the portable computer market this year.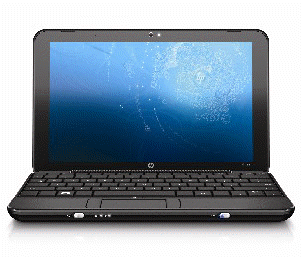 There's more choice across the range whether you want a desktop replacement, a multimedia machine that doubles as a TV or a petite portable that just delivers the basics.
The major shift has been the arrival of the ultra mini laptop or netbook; downsized notebooks that retain the essentials for web surfing, blog updates, social networking or document creation on the move.
The footprint ranges from A5 to A4, they weigh in from 1kg, are 2-3cm thick and generally fairly ruggedised. They're ideal for public or private wifi access but without a DVD/CD player/writer might not appeal to everyone.

External players and storage can easily be attached and a 3G mobile card or cellphone adapter can deliver broader connectivity.
Enticing price tag

Contenders include Dell's Inspiron 9 and HP's new Mini-Note which feature 4Gb and 8Gb solid state drives respectively. There's also Acer's Inspire, Lenovo's IdeaPad, Toshiba's Satellite M300, Asus' Eee PC 1000, the higher end HP, and of course Apple's Macbook Air.
Configuration is less grunty than traditional notebooks with smaller hard disks (typically 80-160Gb) and screen size (8.5 -13inch) but there's an enticing price tag from $500-$1100 for PC versions and up to $3000 for the Macbook Air.
IDC reckons up to 9 million netbooks will sell by 2012 but Intel is even more bullish, predicting 40 million shipments by 2011, many heading for developing countries.
Backlit light emitting diode (LED) displays, once only used only on music players and mobile phones, are beginning appear on notebooks. They reduce screens to around 2cm, use up to 20 percent less power thereby improving battery life, and have no mercury content which helps reduce toxicity.
Market researcher DisplaySearch says LED-backlit displays will comprise 50 percent of all notebook panels by 2010, and be used by all laptops by 2015.
Multimedia ready

Meanwhile the desktop replacement and power mobility side of the market continues to grow with prices coming down for machines that can crunch numbers and deliver multimedia and gaming as good as any desktop.
Hewlett-Packard has double the market share of its closest rivals Toshiba, Acer and Dell. Apple has seen strong year on year growth in the notebook space but hasn't yet inched into the top five.
Performance typically comes from 1.86-2.4GHz chipsets, and while 2Gb RAM is standard, this is edging up to 3Gb to help cope with richer media and multi-tasking. Memory needs to be matched by dedicated graphics capability (256-512Mb) and hard disk size (120Gb-320Gb). If you need more, external 500Gb or even terabyte drives are now very reasonably priced.

Standard laptops should have HD widescreen at 15.4 inch or even 19inch, wireless Internet, webcam, Bluetooth, multiple USB ports and HDMI (high definition multimedia interface) to interact with your HDTV and HD camera.
Expect to pay from just under $1000 for an entry level machine, up to $1700 for mid-range and $2000 and beyond if you want the multimedia works. HP's Pavilion and Sony's Vaio along with several other high end machines include Blu-ray DVD players.
Look for at least 2Gb memory, the biggest hard disk possible and ensure the keyboard is not too difficult to use. Does it have that resilient, bounce back feel? Can you easily use the touch mouse pad? Do you need an external mouse? How quickly does it boot up? How long is the battery life?

Retail deals are become more enticing each year with interest free and 'cash back' along with bundles that might offer a carry case, wireless mouse and keyboard, multifunction printer or memory cards. It's best however to make sure all you needs are met before being coerced by the so-called 'freebies'.